How to Choose the Right Caravan Repair Company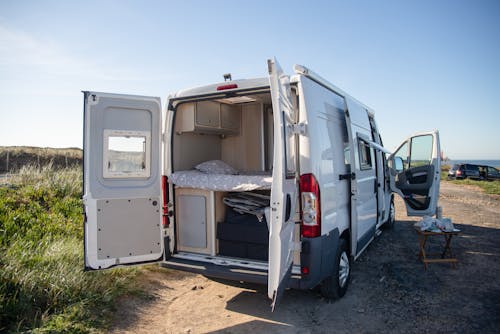 Owning a caravan brings the joy of exploring new horizons and embarking on exciting adventures. However, regular maintenance and occasional repairs are inevitable. When the time comes to entrust your beloved caravan to professionals, selecting the right caravan repair company becomes paramount. In this article, we will provide you with a comprehensive guide on choosing the ideal caravan repair service that meets your needs and ensures your cherished vehicle remains in top-notch condition.
The Importance of Caravan Servicing
Caravan servicing encompasses a range of maintenance and repair tasks that are essential for keeping your caravan in optimal condition. These services typically include regular inspections, mechanical repairs, electrical work, bodywork repairs, gas system checks, and much more. By investing in regular caravan servicing, you can detect and address potential issues before they become major problems, ensuring the safety and longevity of your caravan.
Assessing a Caravan Repairer's Experience and Expertise
When choosing a caravan repair company, experience and expertise should be among your top considerations. The repair company you choose should have a solid track record of handling caravan repairs and services. Here are three key factors to bear in mind:
Consider the Repair Company's Experience in Caravan Repairs
Caravans have specific features and systems that require specialised knowledge and skills to repair. An experienced caravan repair company will be well-versed with the intricacies of caravan construction, components, and systems, enabling them to diagnose and fix issues efficiently. So, it's crucial to choose a repair company that has experience working with caravans, rather than a general auto repair shop. Opting for an experienced caravan repair company ensures that they have the necessary knowledge and skills to efficiently diagnose and address any issues that may pop up.
Check if They Specialise in Caravan Repairs and Servicing
Some repair shops may claim to handle caravan repairs, but may not specialise in this area. Look for a repair company that advertises itself as a dedicated caravan repair shop or has a separate department dedicated to caravan servicing.
Assess Certifications and Qualifications
When selecting a caravan repair company, certifications and qualifications play a crucial role in verifying their expertise and professionalism. Research if the repair company holds certifications from reputable industry bodies or associations. These certifications indicate that the company meets industry standards and has undergone training and assessments to perform high-quality repairs. Verify their qualifications and the experience of their technicians in handling caravan repairs.
Reviewing Reputation and Customer Feedback
A reputable caravan repair company is essential to guarantee quality service and customer satisfaction. To gauge the quality of service provided by a caravan repair company, it's important to assess their reputation and gather customer feedback. Here are two ways to do it:
Read Online Reviews and Testimonials
Start by conducting thorough research online. Read reviews and testimonials from previous customers who have used the services of the caravan repair company. Websites such as Google, Trustpilot and specialised caravan forums provide valuable insights into the experiences of others. Pay attention to recurring themes in the reviews such as professionalism, timeliness and the overall quality of the repairs.
Check for Positive Feedback and Ratings
In addition to reading reviews, check if the caravan repair company has received any awards or accolades within the industry. Positive customer feedback and high ratings indicate that the repair company is reliable, trustworthy and provides excellent service. Consider reaching out to fellow caravan owners for recommendations or checking with local caravan clubs for their input.
Evaluating Services Offered
A comprehensive caravan repair company should offer a wide range of services to address different types of repairs and servicing needs. Review the repair company's website or contact them directly to inquire about the services they offer.
When it comes to caravan servicing, look for services such as mechanical repairs, electrical repairs, bodywork repairs, gas system checks, appliance servicing and damp repairs. A repair company that can handle a variety of repairs in-house can save you time and hassle by eliminating the need to visit multiple specialists. Here are two important aspects to consider:
Insurance and Claims Handling
Accidents or unexpected incidents can occur while on the road. It's therefore crucial to choose a caravan repair company that is experienced in handling insurance claims. Enquire about their insurance coverage and the process they follow for claims. A reliable repair company will have established relationships with insurance providers, ensuring a smooth and hassle-free claims process for you.
Comprehensive Caravan Repairs and Services
In addition to individual repairs, verify that the repair company provides comprehensive caravan servicing. Regular maintenance and servicing are vital for the longevity and optimal performance of your caravan. Confirm that the repair company offers thorough inspections, preventive maintenance and servicing packages tailored to your caravan's specific requirements.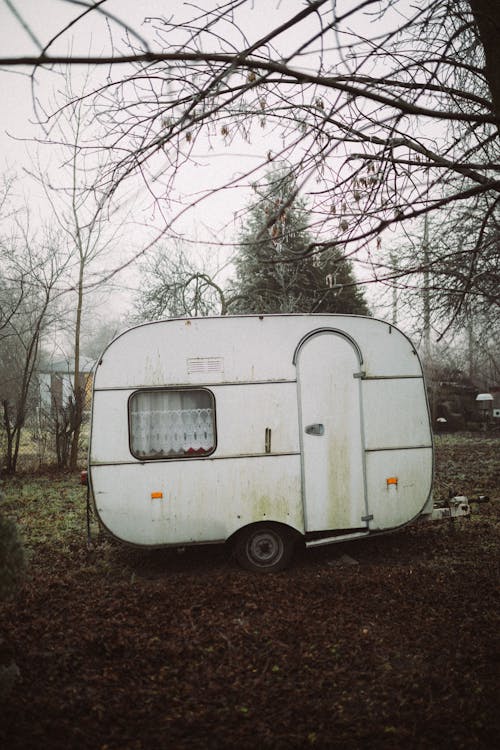 Final Thoughts on Choosing a Caravan Repair Company
Selecting the right caravan repair shop is essential for maintaining the safety, performance and longevity of your beloved vehicle. By reviewing reputation, considering customer feedback, evaluating the services offered, checking their insurance and claims handling capabilities, and assessing their certifications and qualifications, you can make an informed decision. Remember, entrusting your caravan to a reliable and reputable repair company ensures that you can continue your adventures with peace of mind, knowing that your caravan is in capable hands. The Caravan Guys offer a comprehensive array of caravan repairs and services for all caravan types. Our team of skilled technicians has extensive experience in delivering top-quality services, and we take pride in delivering exceptional customer service. Come and visit us at our convenient Arundel location on the Gold Coast.